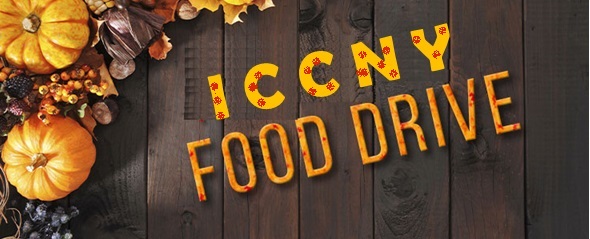 Dear
ICCNY Families
: Please join us as we teach our children to practice
Sadaqa
as part of
ICCNY Food Drive.
We ask that you please bring in non-perishable food items to benefit local food bank / any shelter in the Stamford area. Here is a list of food items for donation:
Canned Tuna
Breakfast cereals
Pasta
Canned fruits
Juices (bottles & boxes)
Powdered milk
Parmalat milk
Peanut butter
Grape jelly
Progresso Soups
Macaroni & cheese
Jarred spaghetti sauce
Half pound or two pound bags of rice
Canned pasta
Apple sauce
Coffee
Half pound bags of dried beans
Canned black beans
Instant oatmeal
All non-perishable food items will be collected in the ICCNY Sunday School lobby until
1:00pm Sunday, November 20, 2016.
Sr. Aysha Hussain is coordinating the event. Please reach out to her for any questions. As always, we appreciate your help and look forward to a very successful ICCNY Food Collection Drive!